Stretch Your Horse Coach
Show Your Horse Some Love!
Improve Performance.
Prevent Injuries.
Save Money on Vet Bills.
90% of Riders Want to Ride With More Fluidity. Do You??
Learn 3 DIY steps to improve your horse's fluidity, comfort and performance in just 5 minutes per day....guaranteed! Watch FREE webinar now!
Be sure to Browse our Horse Stretches Library too!
What is Stretch Your Horse Coach?
All horses, regardless of discipline, must have their muscles stretched to be comfortable, perform well and avoid injury.

Your horse is d​epending on you to do this! Stretch Your Horse Coach will teach you how!

Stretch Your Horse Coach consists of 25 individual horse stretching video tutorials. There are videos for the head and neck, front end and ribs, core/back, hind end, and the girth/cinch area.
Watch the videos from your computer and/or download them to your mobile device so you can learn right at your horse's side. No cell service or wifi needed!

We're so confident all riders can learn to safely and effectively stretch their horse regardless of riding ability in just 5 minutes per day, we offer a 60 day, 100% satisfaction money back guarantee. Free email support included too!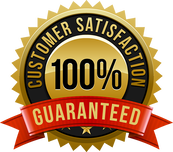 Customer Reviews
The Stretch Your Horse Coach videos put scientific, practical, easy to follow information directly into the hands of horse owners to help keep their horse healthy, sound and performing to the best of their ability regardless of riding discipline or experience level. I highly recommend Stretch Your Horse Coach videos to all riders and routinely recommend them to my clients.

Dr. Jack Root, DVM, Owner of Oakhurst Equine Veterinary Services and
Grindstone, 1996 Kentucky Derby winner.
I have been using the Stretch Your Horse Coach instructional videos for many years. As an equine massage therapist, I suggest it to all my customers. Those that do the stretches see so much improvement in their equines. I love that it's easy go to the exact stretch you need to learn.
Susan, Equine Bodyworker
In about a week or two, I started seeing and feeling improvement in how my horse moved. So much more fluid. Better gait transitions. Easier to turn, circle and change directions. Love Love!!
Constance
Top Lameness Vet Recommends Stretching!
Learn why a top lameness vet and trainers agree.... Stretching is critical to prevent injury and get great results from your horse! Watch now!
Browse the 25 Video Collection
Owyn's Story: How He Lengthened His stride by 4 Inches!
Owyn's stride length increased dramatically in just 2 weeks by doing hind leg stretches!
Stretching also improved his comfort, gait transitions and circle work!
70% OFF! Get the 25 video tutorial collection with free email support for only $39.99!
60 day money back 100% satisfaction guarantee!
Buy Now
Free Video Tutorial Sample
Learn how to do the Inner Bent Front Leg and Armpit (pectoral) Stretch for your horse's pectoral muscles in the armpit area and front of the chest as well as the muscles on the inside and front of the legs.
Buy the 25 video collection now
Are You Choosing the Right Stretches For Your Horse and Doing Them Correctly?
Every horse has areas of muscle tightness needing attention.
Each video in the Stretch Your Horse Coach 25 video tutorial collection contains detailed step by step instructions and tips so anyone can learn the stretches regardless of riding ability.

​There are stretching video tutorials for the:
*Front End and Ribs
*Core/Back*Head and Neck​
*Hind End
*Girth/Cinch Area

You will also have FREE access to color-coded anatomy pictures!
Buy The 25 Video collection now